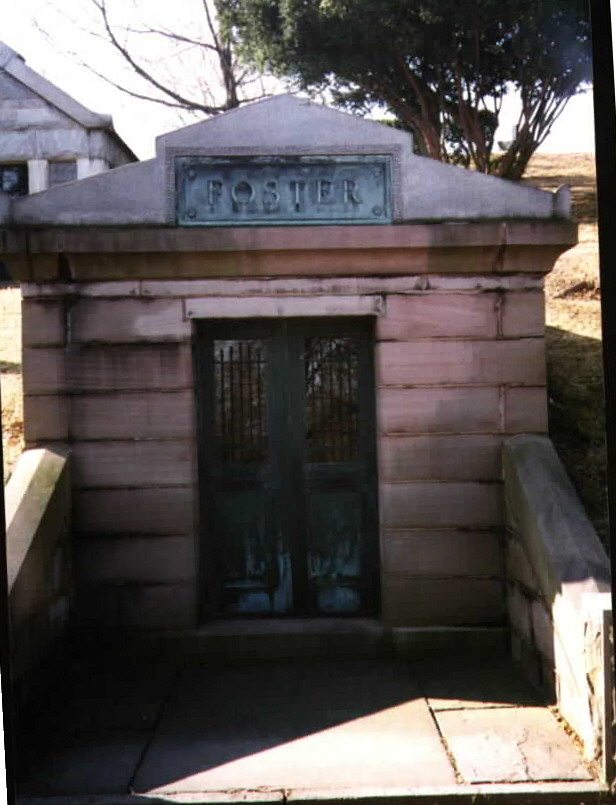 The Foster Mausoleum contains the remains of Charles D. Foster, his wife, Mary Jane (Hoagland) Foster, and their daughters, Lillian Blanche Foster and Narcissa Florence (Foster) Jenkins.
Also here are the remains of C.D.'s father, Phineas Nash Foster, his wife, Mary (Johnson) Foster and her daughter, Olive (Bulford) Mandeville.
These three were moved from the Hunstville cemetery when the mausoleum was completed, after Olive's death.

found at Hollenback cemetery.