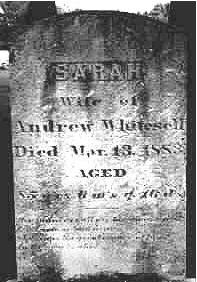 "SARAH
Wife of
Andrew Whitesell
Died March 13, 1883
AGED
85 years 6 mo & 16 days
Her pains are all over, her sorrows past
life armor laid aside
She reaps the great reward at last
In Heaven to abide. "
buried at Oakdale cemetery.


She was a daughter of George and Lydia (Heller) Dreher.